Region: Asia : South Asia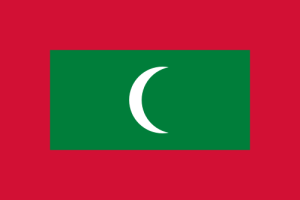 About
There is only one operational international airport in the Maldives – Male' International Airport. The current domestic terminal on the southern island of Gan has been upgraded to a new international airport, and will be handling international charter flights. Two charter seaplane companies operate in the Maldives, Trans Maldivian and Maldivian Air Taxi, both of which operate from the seaplane port next to Male' International Airport to resorts throughout the country. Maldivian Airlines is the country's government-owned national carrier based at Male International Airport and operates domestic and regional services.
Civil Aviation Department of the Maldives is the country's aviation regulator, and aims to develop and administer policies and regulations to ensure the safe, secure, orderly and economic development of aviation in the Maldives.
To have full CAPA Profile access you need a CAPA Membership
Our suite of profiles covers:
Your portal for aviation data
CAPA Profiles contain the most up to date news and analysis plus a comprehensive range of timely and reliable data including schedules, capacity share (passenger and cargo), fleet summary, traffic results (monthly and annual), financial results and more. Access Profiles for the latest statistics and insights on airlines, airports, suppliers, countries and regions.
I didn't realise all this traffic data was here. The data is much more up-to-date than the other results we usually use - I'll be using this from now on.

- Air Services Development Manager, Airport Member.