Bosnia and Herzegovina
Country
Region: Europe : Eastern/Central Europe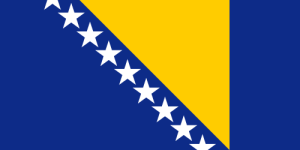 About
Bosnia and Herzegovina is a confederation of two constitutional and automonous entities: the Federation of Bosnia and Herzegovina and Republika Srpska. The country is a popular tourism destination, known for its mountainous terrain and medieval estates. Sarajevo International Airport, also known as Butmir Airport, serves as Bosnia and Herzegovina's main airport. B&H Airlines was the country's flagship carrier and operated from Sarajevo. It ceased service operations from 11-Jun-2015 citing financial difficulties.
Bosnia and Herzegovina is an ICAO member state, with air navigation, safety and security controlled by BiH Air Navigation with coordination through EUROCONTROL. Bosnia and Herzegovina aims to become a member of the European Common Aviation Area.
To have full CAPA Profile access you need a CAPA Membership
Our suite of profiles covers:
Your portal for aviation data
CAPA Profiles contain the most up to date news and analysis plus a comprehensive range of timely and reliable data including schedules, capacity share (passenger and cargo), fleet summary, traffic results (monthly and annual), financial results and more. Access Profiles for the latest statistics and insights on airlines, airports, suppliers, countries and regions.
I didn't realise all this traffic data was here. The data is much more up-to-date than the other results we usually use - I'll be using this from now on.

- Air Services Development Manager, Airport Member.