The world's best airlines and airports revealed: CAPA Awards for Excellence 2013
Analysis
Turkish Airlines has been named the CAPA Airline of the Year at the 11th annual CAPA Aviation Awards for Excellence in Amsterdam, hosted by Travelport. Dr Temel Kotil, CEO of Turkish Airlines accepted the award from CAPA Executive Chairman, Peter Harbison at a gala ceremony this evening.
The CAPA Airline of the Year is awarded to the carrier that has had the greatest impact on the development of the airline industry, established itself as a leader, and the benchmark for others to follow.
"Turkish Airlines has established itself as a formidable competitor in a geographic region that boasts many of the world's leading airlines. Turkish has created the world's largest international network and now reaches over 200 destinations from its powerful hub in Istanbul. Under the strong and visionary leadership of its management and thanks to the dedicated efforts of its employees, Turkish Airlines has forged an industry leading service culture, numerous innovative marketing campaigns and a consistently high quality product offering," said Mr Harbison.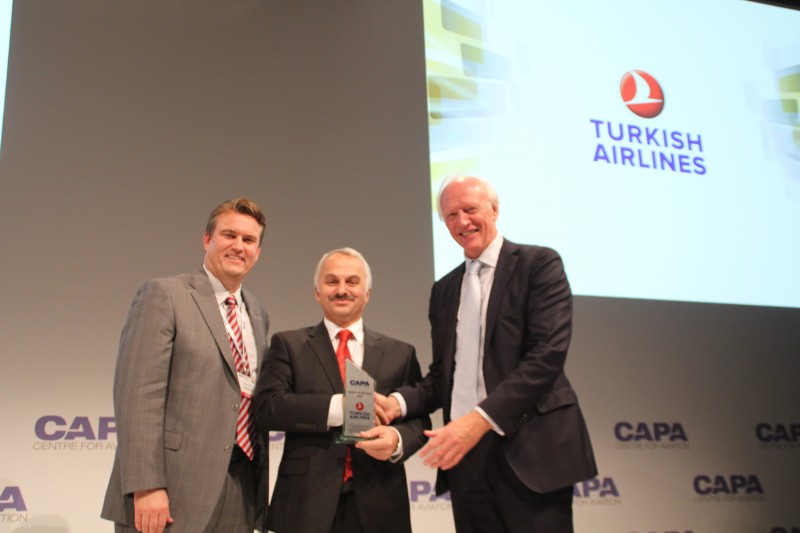 "Turkish has successfully exploited its geographic position with an innovative fleet deployment strategy and it has successfully leveraged membership in Star Alliance and a wide range of bilateral codeshare relationships to further extend its global reach. All this is generating healthy profitability and we wish Turkish Airlines even greater success in 2014," continued Mr Harbison.
The CAPA Low Cost Airline of the Year for 2013 is awarded to JetBlue for being the world's most innovative and influential low-cost carrier. "JetBlue has been consistently ahead of the curve in terms of product innovation, service culture and profitability. Under Dave Barger's leadership, the carrier has successfully leveraged its strong position at New York JFK and pursued further expansion of its innovative partnership programme. It has also pursued rapid expansion of its international network in the Caribbean and Latin America and achieved 14 consecutive quarters of profitability, including its highest ever quarterly profit in 3Q2013. Overall, JetBlue has laid a very solid foundation to sustain momentum for the long term," said Mr Harbison.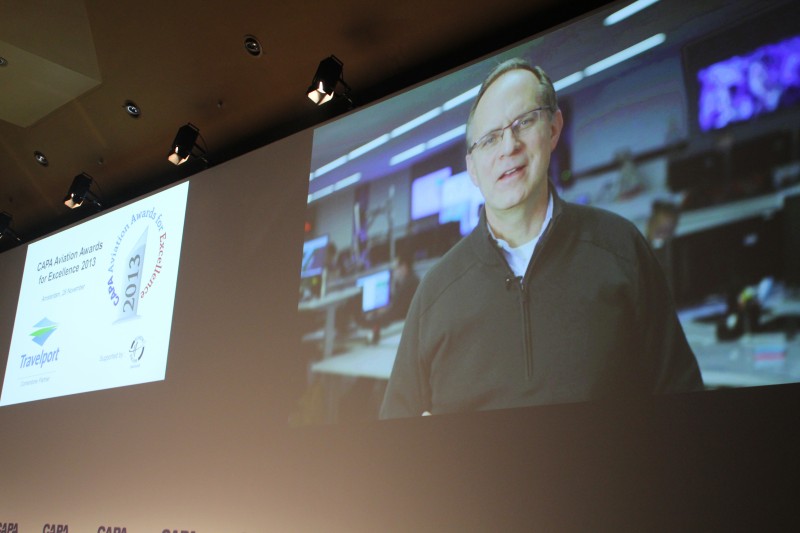 CAPA has also added a new Industry Legend to the CAPA Hall of Fame. Over the past decade, certain individuals have stood out as making a substantial difference to the industry in which they work. They display rare talent and people skills, so that not only do they change the external environment, they invariably also generate substantially positive corporate improvements.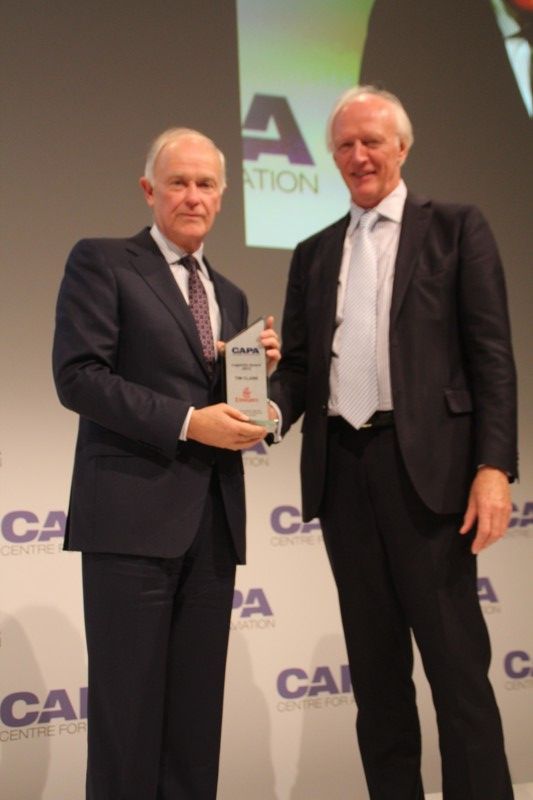 "Tim Clark, President of Emirates Airline, is inducted into the CAPA Hall of Fame, recognising his achievements at the helm of what is undoubtedly one of the most dynamic airlines in the history of commercial aviation. Under his leadership, Emirates has built the world's leading long-haul network and long-haul transit hub. Tim has had a defining role in new widebody aircraft programmes, including the A380 and now the 777X and more recently, he implemented a ground-breaking alliance with Qantas, which has changed the global landscape," said Mr Harbison.
Past 'CAPA Legends' to have been inducted into our Hall of Fame include Dr Cheong Choong Kong of Singapore Airlines, Ray Webster of easyJet, Maurice Flanagan of Emirates, Dato' Seri Bashir Ahmad of Malaysia Airports, Dato' Sri Tony Fernandes of AirAsia, Brett Godfrey of Virgin Blue, Rob Fyfe of Air New Zealand and CW Lee of Incheon International Airport.
The CAPA Aviation Executive of the Year is awarded to the executive who has had the greatest individual influence on the aviation industry, demonstrating outstanding strategic thinking and innovative direction for the growth of the business and the industry. The CAPA Aviation Executive of the Year has been awarded to Bjørn Kjos of Norwegian.
"Norwegian has embarked on a game-changing expansion that will redefine European low-cost aviation and the markets it serves. The carrier has launched Europe's only long-haul low-cost operation and became the first LCC to operate 787s. Successfully diversifying outside its home market of Scandinavia, Norwegian has unlocked opportunities for long-term growth in the UK, Spanish and other markets, succeeding despite intense competition. Bjørn Kjos' vision and execution of the airline's strategic agenda has made Norwegian one of the industry's most watched and admired airlines. We wish Bjørn and his team great success as he takes Norwegian to the world," said Mr Harbison.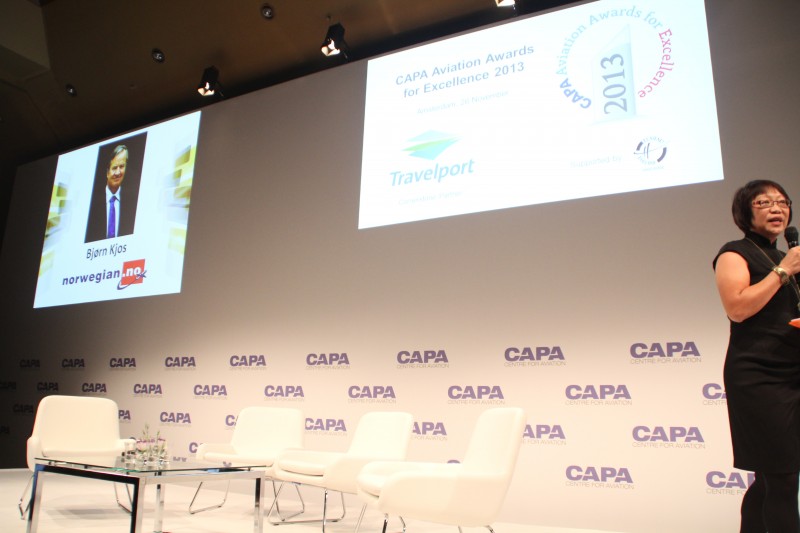 The CAPA Regional Airline of the Year is awarded to Vueling, the carrier that has had the most significant impact, shown strategic leadership and demonstrated innovation in regional aviation.
"Vueling is fulfilling a vital role within IAG by maintaining high levels of profitability and rapid growth, despite operating in a challenging local market. Under Alex Cruz's leadership, Vueling has further developed a pioneering hybrid model with innovative ancillary products that are valued by customers, without impacting the carrier's very low cost base. Its innovations are being adopted by other LCCs. Vueling is also opening its bases outside Spain, opening up new growth opportunities. Its sharp focus on cost and margin growth are most impressive," said Mr Harbison.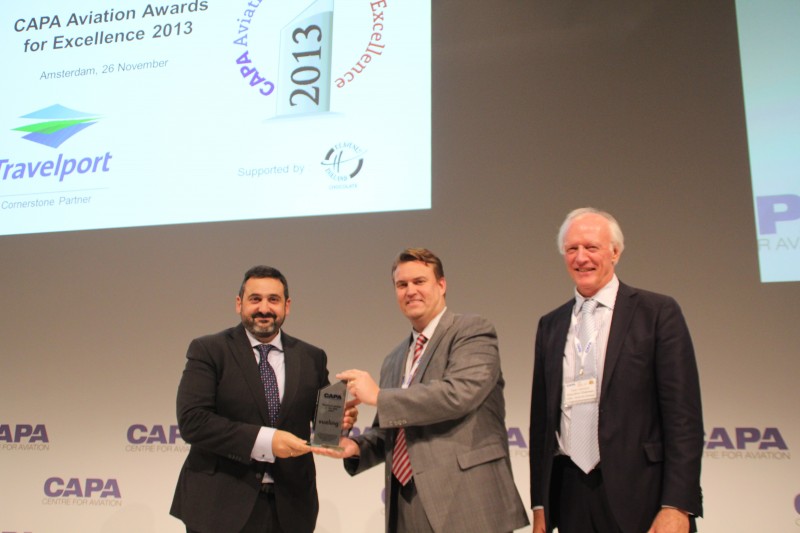 Incheon International Airport is CAPA's International Airport of the Year for 2013 having completed another solid year of expansion above those of its peers. Incheon's consistent service quality innovation and customer-oriented strategies, including targeting the low cost market, is attracting new and expanded air services and reinforcing South Korea's role as a key North Asian hub and travel destination.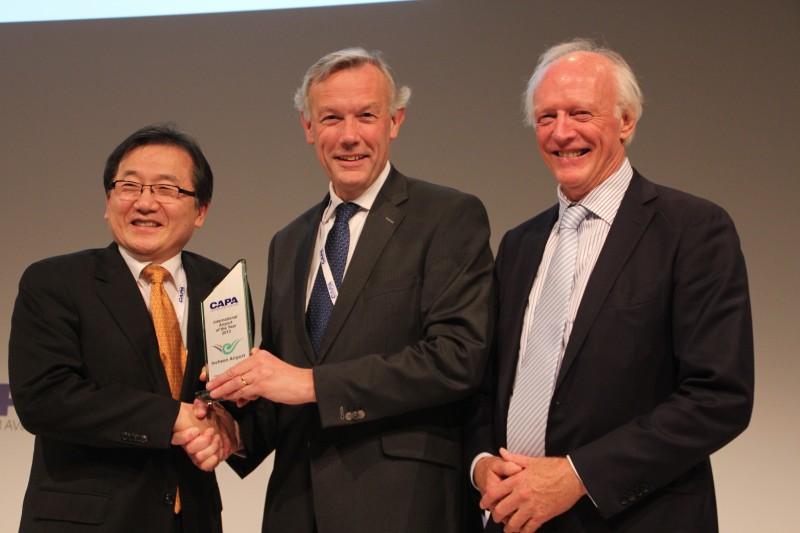 CAPA Airport Marketing Awards are accorded to the Airports that have conducted the most outstanding marketing and route development programmes in the past 18 months that have been effective in attracting new airlines. There are two categories:
Airports handling up to 15 million pax p/a. The winner for 2013 is India's Hyderabad Airport for its comprehensive and aggressive market development programme which has seen it attract many new domestic and international services. International growth at Hyderabad has been among the highest of the six metro Indian airports.
Airports handling over 15 million pax p/a. The winner for 2013 is Dallas/Fort Worth International Airport, whose tireless marketing and network development team have seen over 20 new city pairs added in the past 12 months, adding to an already impressive list of successes in previous years. The city now boasts over 200 non-stop destinations.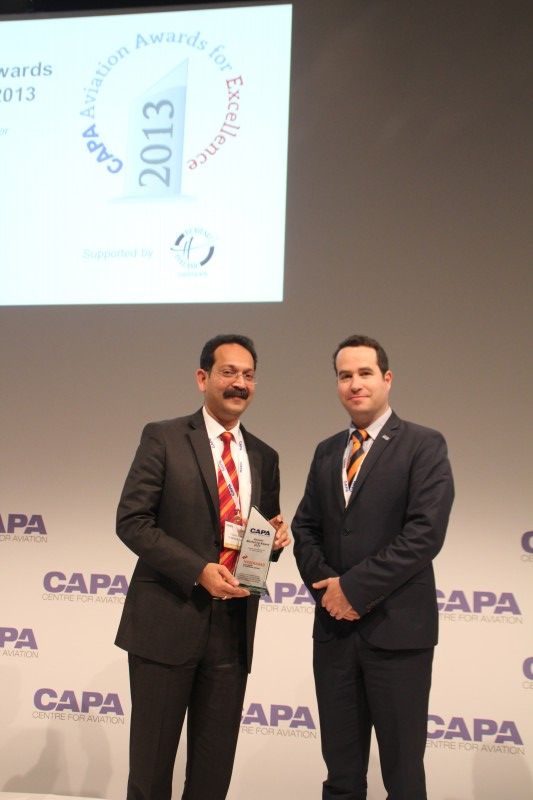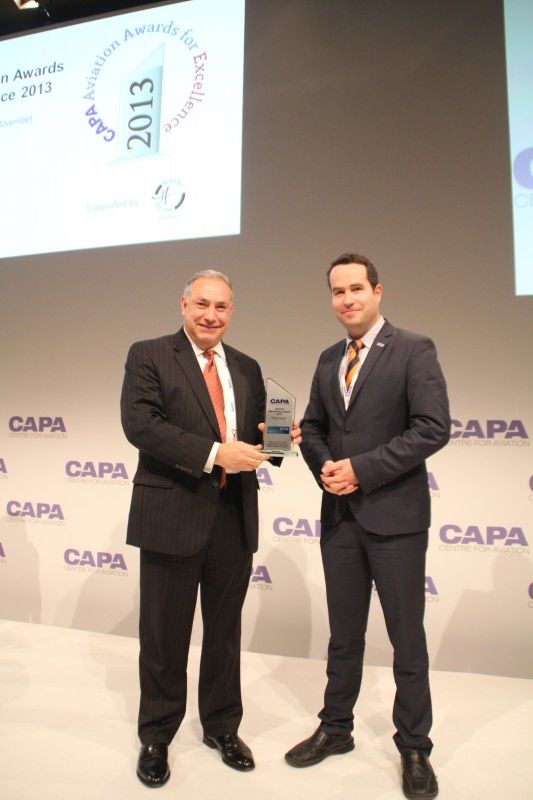 The CAPA Aviation IT Innovation of the Year for 2013 is awarded to flynas and its 'Social Media Journey' which commenced at the start of last year. Despite very limited budgets in comparison to its Middle Eastern rivals, flynas has developed a highly successful social media strategy that has focused on revenue generation and driven strong sales conversion to improve load factors, particularly during off-peak times. "flynas is an excellent case study of a smaller carrier adapting to the new opportunities provided by the social media revolution," said Mr Harbison.
ABOUT CAPA AND THE CAPA AVIATION AWARDS FOR EXCELLENCE
Established in 1990, CAPA – Centre for Aviation is the leading provider of independent aviation market intelligence, analysis and data services, covering worldwide developments.
CAPA's Aviation Awards for Excellence are intended to reward airlines, airports and suppliers. They must not only be successful but have also provided industry leadership in adjusting to a new environment. At a time of industry upheaval, our winners are adopting new directions that offer new directions for others to adopt.
The CAPA Awards judging panel includes European (Dr Barry Humphreys, formerly UK CAA and Virgin Atlantic; chairman of BARUK and director of NATS), American (Professor Nawal Taneja, executive consultant to airlines, author of numerous aviation management books) and Asia Pacific (Andrew Herdman, Director General of the Association of Asia Pacific Airlines) advice, as well as the regular assessments of the CAPA analysis and executive team, including Peter Harbison, Brendan Sobie, Binit Somaia, Jonathan Wober, Lori Ranson, Will Horton and Derek Sadubin.
CAPA's analytical reports and industry research enable senior executives to stay ahead of trends and developments in this fast changing, complex and dynamic industry.
Understanding aviation markets is our great strength and passion. Providing our CAPA Members, clients and partners with an unparalleled level of expertise and insight is our business. We offer an extensive range of information services developed by analysts covering the entire spectrum of commercial aviation.
In addition to our regular research activities we also release annual or bi-annual reports on a number of geographies and industry issues, several of which have been at the vanguard of industry thought on key strategic developments. We don't just research the industry; we help shape its direction.