The airline CEO's guide to social networking and the new customer relations paradigm
The evolving world of social media creates some basic and irreversible changes. Customer service threats and opportunities cannot be ignored; neither can mini-crisis management opportunities. The marketing and branding potential is vast but still undefined; equally, the new media are going to upset the distribution equilibrium. And there is always the key question: Does the income justify the expense of participating?
In the latest instalment of Airline Leader, the magazine journal for airline executives, we look at how effective Twitter, Facebook and YouTube have been for the market leaders.
The report also addresses the issue of scalability. While social media's value lies in its ability to empower passengers with information, this also creates expectations for instant responses from potentially thousands of customers. On present terms, scaling up is unfeasible, but the report suggests an alternative method of using a "brand ambassador" to promote an airline. "In good times, these supportive bloggers, Facebook users and twitteres can spread good news about the airline," says the report. "In troubled times, they can help get the message out quickly, with the added value of an arm's length interpretation. Their voices will usually carry authenticity, even where the airline's word might be doubted."
While estimating a return on investment is complex, as the benefits are "soft" and difficult to quantify, the report warns against the implications of not acting: "As consumer power grows, failure to upgrade customer support activities will result in costly backwash when things go wrong. In other words, this will not be an optional activity for much longer. It is probable that not engaging will actually cost more."
The full report can be downloaded at airlineleader.com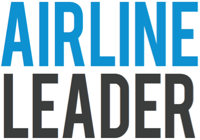 ---------------
Airline Leader is a monthly magazine journal that covers global aviation management issues. It provides cutting-edge feature stories and analysis, the latest financial and traffic reports, regional wraps, exclusive contributions from industry thought leaders and interviews with leading CEOs.