Geneva Aircraft Finance & Commercial Aviation Forum teams up with CAPA for market intelligence
Analysis
The Geneva Aircraft Finance & Commercial Aviation Forum 2011 is delighted to announce its media partnership with the Centre for Asia Pacific Aviation (CAPA), to provide essential aviation market intelligence to the over 200 Aircraft manufacturers, lessors, financiers, fleet planners and aviation market analysts, attending the 2011 Forum.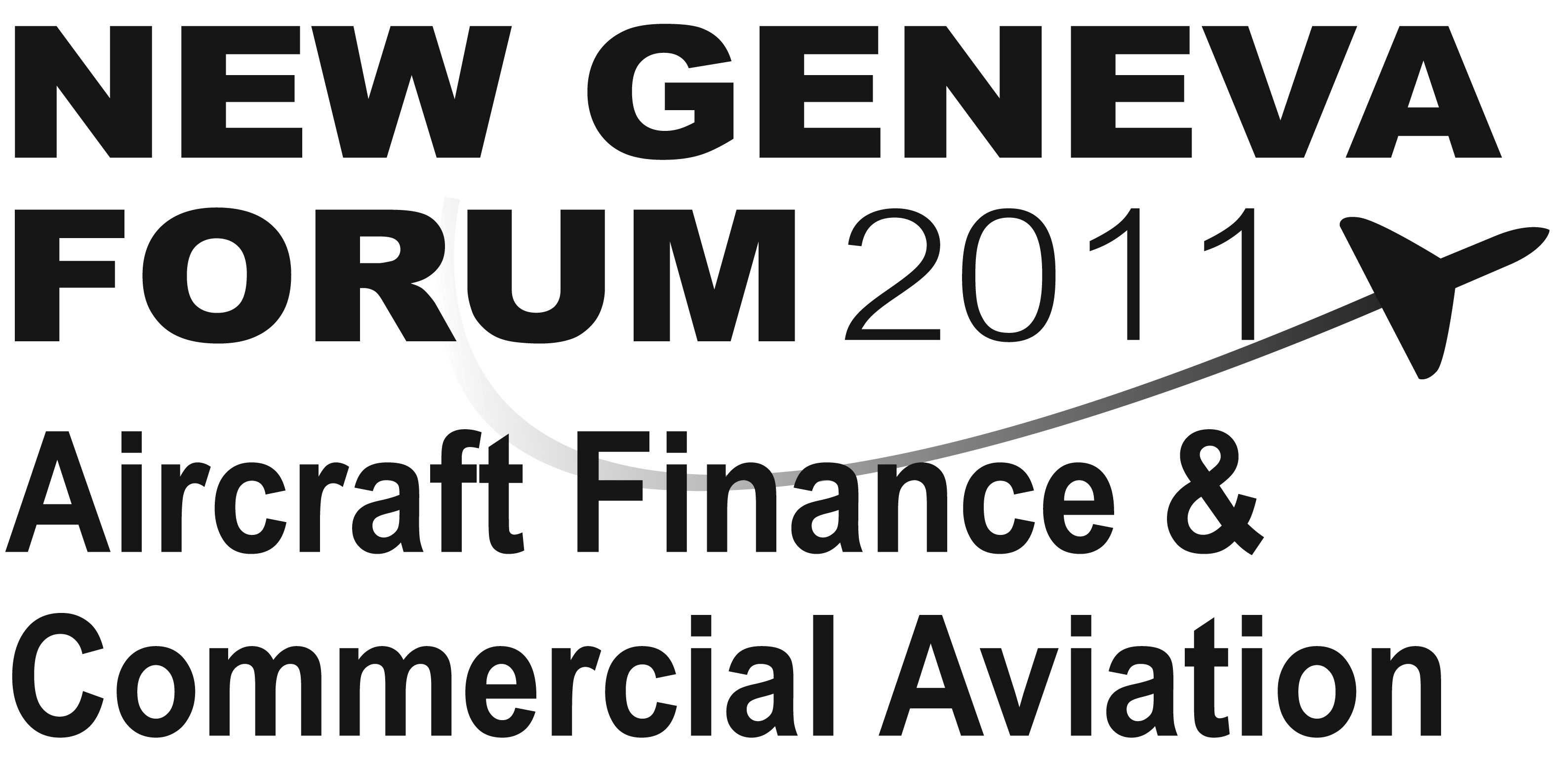 200+ Aircraft manufacturers, lessors, financiers, fleet planners and aviation market analysts will be descending on Geneva in February for the global aircraft industry's leading event. Taking place over 4 days (22nd – 24th February 2011) at the President Wilson Hotel. The Geneva Forum 2011 provides structured networking opportunities and presentations from major global airlines and aviation markets experts, such as Willie Walsh, BAA, and Adam Pilarski, Avitas Aviation, where delegates will learn about the hottest developments and potential issues to consider when financing and leasing aircraft.
"A crucial aspect of our conference is the multitude of formal and informal opportunities to meet potential business contacts and strengthen existing relationships", says Sophie Milton, Conference Director. "At The Geneva Forum, we believe that a successful conference contains a balance of industry debate, blue sky thinking and business networking".
With each day individually themed, the conference agenda is designed to allow in-depth assessment of the market. Forecasting the future of the aviation business is the theme for 22 February, with plenary sessions on economic prediction beyond 2011, the evolution of financing aviation post crisis and commercial aviation trends. The 23rd February focuses on new aircraft delivery and finance, examining and showcasing next generation aircraft, the new drivers behind airline fleet strategy and new sources and structures for aircraft financing. The closing day, 24th February sees airlines and lessors to tackle the challenge of evolving business strategy to suit the climate for aviation.
In a new opening summit on 21st February, the Geneva Forum will examine the financial and operational challenges of the EU ETS scheme, for Airlines and Aircraft owners. Featuring expert perspectives and experience from Andy Kershaw, Environmental Policy Manager, British Airways Anton Novak, Manager Emissions Trading System, Austrian Airlines.
Discount for CAPA Members!
The Geneva Forum is pleased to extend a 10% discount to CAPA members who book using the VIP CAPA discount code: FKN3A4YCAPA. Book before 21st January to secure additional discounts. Airline representatives can attend the Forum for free (subject to availability, contact lgriffin@icbi.co.uk).
For the current agenda, to register for updates or to book visit: www.icbi-aircraftfinance.co.uk.
CONFIRMED SPEAKERS:
Willie Walsh, CEO, BRITISH AIRWAYS
Paolo Amato, CFO, ALITALIA
Ray Sisson, CEO, AWAS
Stephen Hannahs, CEO & Group MD, AVIATION CAPITAL GROUP
Tony Bauckham, CEO, AIR CHARTER SERVICE
Chris Tarry, CEO, CTAIRA
Rohit Talwar, CEO, FAST FUTURE
Troy Lambeth, CEO, SANAD
Julien Dufour, CEO, VERIFAVIA & SUSTAINAVIA
Riyaz Permohamed, CFO, GOINDIGO
Angus von Schoenberg, Managing Director, AEROVENTURE SOLUTIONS
Thomas Schmid, Chief Counsel, CIT AEROSPACE INTERNATIONAL
Philip Scruggs, Chief Marketing Officer, ILFC
David Swan, Chief Operating Officer, RBS AVIATION CAPITAL
Andy Kershaw, Environmental Policy Manager, BRITISH AIRWAYS
Stephane Garson, General Manager, Product, CFM FRANCE
Mark Streeter, Global Credit Research Analyst, J.P. MORGAN
José Abramovici, Global Head of Aviation Group and Rail Finance, CREDIT AGRICOLE CIB
Madlen King, Global Head Of Climate Change, LRQA
Stephane Garelli, Guest Economist & Professor, IMD
Gordon Welsh, Head of Aerospace, ECGD
Richard Moody, Head of Aviation Financial Solutions, Asset Finance & Leasing, DEUTSCHE BANK
Markus Ott, Head of Corporate Finance, DEUTSCHE LUFTHANSA
Jason Anderson, Head of European Climate and Energy Policy, , WWF EUROPEAN POLICY OFFICE
Neil Cottrell, Head of Fleet Planning, BRITISH AIRWAYS
David Wech, Head of Research, JBC ENERGY
Dick Forsberg, Head of Risk & Strategy, AVOLON
Paul Sheridan, Head of Risk Advisory, ASCEND WORLDWIDE
Pascale Lefevre, Head of Transportation, COFACE
James Halstead, Associate, AVIATION ECONOMICS
Anton Novak, Manager Emissions Trading System, AUSTRIAN AIRLINES
Doug Runte, Managing Director, PIPER JAFFRAY & CO
Rob Cowan, Managing Director, AVIARETO
Stephan Sayre, Managing Director , DEUCALION AVIATION FUNDS
Karl Brünjes, Managing Director, RPK CAPITAL
Chris Chaput, Managing Director, RPK CAPITAL PARTNERS
Stephen Jarvis, Managing Director, Europe, AVITAS EUROPE
Michel Dembinski , Managing Director, Head of Aviation Financial Consultancy,, DVB BANK
James Billing, Managing Director, Market Analysis , BOEING COMMERCIAL AIRPLANES
Richard Evans, Market Forecasting Manager, ROLLS ROYCE
Bryson Monteleone, Marketing Director, TAILWIND CAPITAL
Bertrand Grabowski, Member Of The Board Of Managing Directors, DVB BANK
Andrew Sentance, Monetary Policy Committee Member, BANK OF ENGLAND
Rigas Doganis, Non-Executive Director, EASYJET
Daniel Hartnett, Partner, KAYE SCHOLER
Wake Smith, President & CEO, PEMCO WORLD AIR SERVICES
Robert Agnew, President & Owner, MORTEN BEYER & AGNEW
Peter Huijbers, Principal, ARMADA AVIATION CAPITAL
Barry Moss, Principal, AVOCET
Ciarán Redmond, Principal & COO, ALDUS AVIATION
Richard Wiley, President & CEO, JACKSON SQUARE
Willys Schneider, Partner, KAYE SCHOLER
Andreas Arvanitakis, Senior Analyst , POINT CARBON
Jean Le Cocguic, Senior Policy Analyst, OECD
Paul da Vall, SVP, , DVB BANK
Holly Nelson, SVP & CFO, VIRGIN AMERICA
Adam M. Pilarski , Senior Vice President, AVITAS
Jeff Wood, Senior Council, AIR CANADA
Gary Fitzgerald, Vice President Commercial, AVINCO
Andrew Shankland, Vice President Marketing, AIRBUS
Rob Morris, Vice President Marketing & Analysis, BAE SYSTEMS ASSET MANAGEMENT
Yoshihisa Kumagai, Manager, Marketing, MITSUBISHI AIRCRAFT CORPORATION
Andrew Herdman, Director, General, ASSOCIATION OF ASIA PACIFIC AIRLINES
Michael Mulitz, Co-Chair, Aviation Finance & Leasing Group, KAYE SCHOLER
Philip Seymour, President & Chief Operating Office, IBA GROUP
Bo Redeborn, Director Air Traffic Management (ATM) Strategies, EUROCONTROL
Peter Morrell, Director of Research, Dept of Air Transport, CRANFIELD UNIVERSITY
Les Weal, Director & Head of Valuations & Appraisals, ASCEND WORLDWIDE
Peter Kernan, MD, Analytical Manager - European Diversified Industries, STANDARD & POOR'S
Jerôme Gabory, Director, Market Strategy, ATR AIRCRAFT
David Arendt, EVP & CFO, CARGOLUX AIRLINES INTERNATIONAL
Paul Stirling, EVP, Asset Management, BAE SYSTEMS
Pierre Vellay, Executive Advisor, AIR FRANCE KLM
Jon Sharp, Founder, President & CEO, ENGINE LEASE FINANCE CORPORATION
Patrick M. Käufer, MD, Debt Capital Markets, DEUTSCHE BANK
Andrew Dewdney, MD, Head of Aviation Finance, HSBC BANK
Greg Lee, MD, Transport & Infrastructure Group, GOLDMAN SACHS
Charles Yeterian, NOVUS AVIATION
Nigel Taylor, SVP, Customer, Project & Structured Finance, AIRBUS
Marc Verspyck, SVP, Finance, AIR FRANCE
Leo Koppers, SVP, Marketing & Sales, MTU MAINTENANCE
Bob Saia, VP, Next Generation Product Family, PRATT & WHITNEY
Alan Epstein, Vice President, Technology & Environment, PRATT & WHITNEY
Anthony Mosse, VP, Finance & Treasurer, VIRGIN AMERICA
Richard Aboulafia, VP, Analysis, THE TEAL GROUP
Alex Aupoix, VP, Asset Finance Dept. Head NY, CIC
Frederic Morais, Marketing Director, BOMBARDIER COMMERCIAL AIRCRAFT
Randy Tinseth, vp, Marketing, BOEING COMMERCIAL AIRPLANES
For the current agenda, to register for updates or to book visit: www.icbi-aircraftfinance.co.uk.