China's airlines and foreign investment. Part 1: Cashed up - are foreign airlines targets now?
Analysis
Never have investors been so willing to give airlines money. Chinese and global markets are resiling from the past year's over-optimism on China, but Chinese airlines are probably quietly pleased with themselves. Over four months, China's airlines intended to raise nearly USD10 billion in new share issues, excluding the IPOs earlier in 2015 from Juneyao and Spring Airlines. The airlines have said funds will largely be put towards aircraft purchases, but this is a mere formality and not a binding commitment.
It is surely a matter of time before Chinese airlines begin acquiring major foreign carriers. No other country has invested in as many foreign airlines as China has, but so far it is mostly in small operators, led by the HNA Group of Hainan Airlines. China's state-owned carriers have yet to partake outside greater China; but Delta's investment in China Eastern could indicate a warming to investments in the other direction. Strategic objectives – market access, foreign experience – will be the primary goals.
China's growing presence in foreign locations can often be seen as threatening, so, for this reason, China is interested in Etihad's investment approach that, as China sees it, placates local markets (if still drawing ire of competing airlines). HNA will continue to invest in a wider vision too, as seen with its recent acquisitions of ground handler Swissport and lessor Avolon.
Chinese airlines announced their intention to raise USD10 billion over four months
As China's sleepy stock market became a bull market from mid-2014, airlines saw opportunity to issue new shares. Over four months, they announced placements amounting to nearly USD10 billion. Five Chinese airlines raised capital, including two of the big three state-owned carriers, Air China and China Eastern.
The third, China Southern, did not but was expected to do so before the market lost its sizzle. Hainan Airlines, privately-owned, also raised capital. Other big carriers like Shenzhen Airlines and Xiamen Airlines are unlisted as they are owned by another carrier (Air China and China Southern respectively).
China system capacity by carrier: 7-Sep-2015 to 13-Sep-2015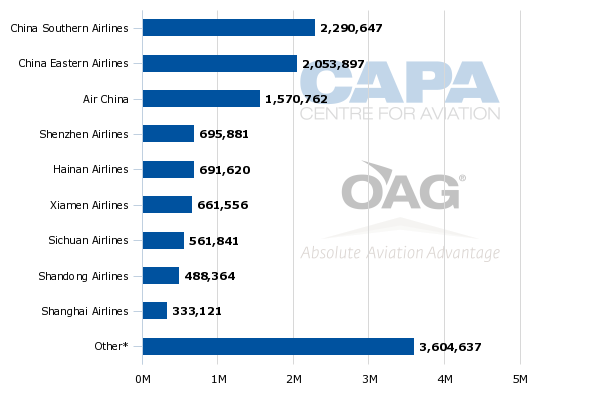 Two other airlines raised capital: Juneyao and Spring Airlines, both privately-owned and based in Shanghai. Juneyao is full-service and Spring low-cost. Their capital raising was notable as they also went public earlier in 2015. China Eastern had a second capital raising, on its Hong Kong listing to enable Delta Air Lines to take a minority stake.
See related reports:
Chinese airline capital expansion: Apr-2015 to Jul-2015
| | | | | |
| --- | --- | --- | --- | --- |
| Airline | When | Local | USD | Purpose |
| Air China | Jul-2015 | RMB12b | 1.9b | Purchase 15 787s |
| China Eastern | Apr-2015 | RMB15b | 2.4b | RMB12b for 23 aircraft (A321, 737-800, 777-300ER), RMB3b for repaying debt |
| China Eastern | Jul-2015 | HKD3.5b | 450m | "working capital and other general corporate purposes" |
| Hainan | Apr-2015 | RMB24b | 3.8b | RMB11b for 37 aircraft (unspecified Airbus and Boeing modes), RMB8b to acquire 48.21% of sister carrier Tianjin Airlines, RMB5b to repay bank loans |
| Juneyao | Jul-2015 | RMB3.6b | 587m | 4 A320s 3 spare engines, OTP subsidiary |
| Spring | Jul-2015 | RMB4.5b | 725m | 21 A320s, unspecified internet projects |
Chinese airlines generally own at least two thirds of their fleet
As a formality, the carriers state what the funds will be used for. This is in no way a binding commitment. Most of the capital raising was attributed to funding fleet growth, which is logical and easily understood by investors. There were related purchases, such as for spare engines, but also more diverse use of funds, such as Hainan acquiring 48% of sister carrier Tianjin Airlines. Spring Airlines said some capital would be used for unspecified "internet projects" while China Eastern's second capital raising (to Delta) generically stated funds would be used for "working capital and other general corporate purposes".
There is some credence to airlines saying they will use new funds to help acquire aircraft. The three big full-service airlines that raised capital – Air China, China Eastern and Hainan – own at least two-thirds of their fleet. China Southern has a similar range, although it did not raise capital. However, Chinese airlines have so far not had difficulty growing their fleets.
They have been able to avail of export credit financing and are attractive customers for lessors. The growing number of Chinese lessors is good news for Chinese airlines as the lessors will initially mostly do business with Chinese airlines given proximity and similar cultures.
See related report: Asian aircraft lessor numbers grow as investors begin to recognise benefits and growth demand
Air China owned vs leased for aircraft in service: 10-Sep-2015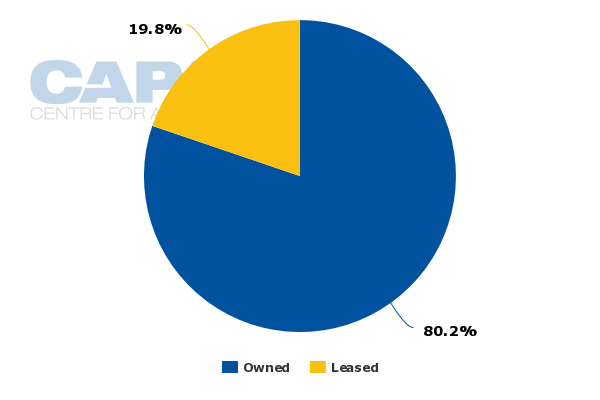 China Eastern owned vs leased for aircraft in service: 10-Sep-2015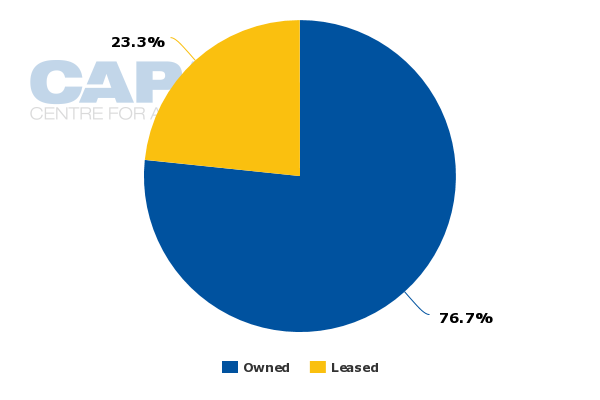 China Southern owned vs leased for aircraft in service: 10-Sep-2015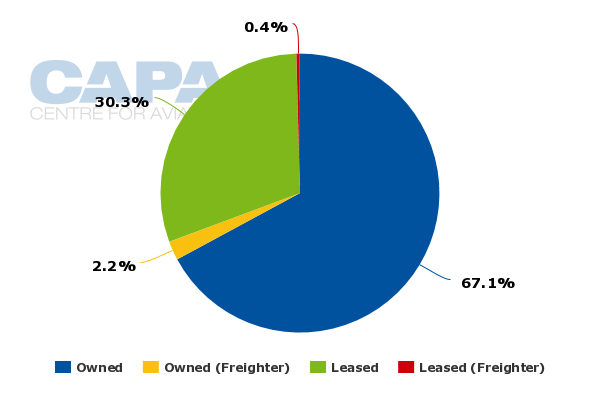 Hainan Airlines owned vs leased for aircraft in service: 10-Sep-2015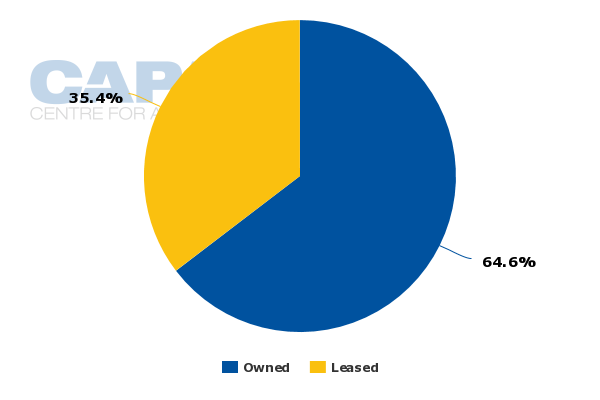 However this formula changes at Juneyao and Spring Airlines. The two raised capital after their 2015 IPOs. They each own only about a third of their fleet.
This is consistent with younger, smaller carriers relying on lessors for a combination of reasons including needing less cash upfront and fleet flexibility (although Juneyao and Spring have been in growth mode and are not retiring/replacing aircraft).
Juneyao Airlines owned vs leased for aircraft in service: 10-Sep-2015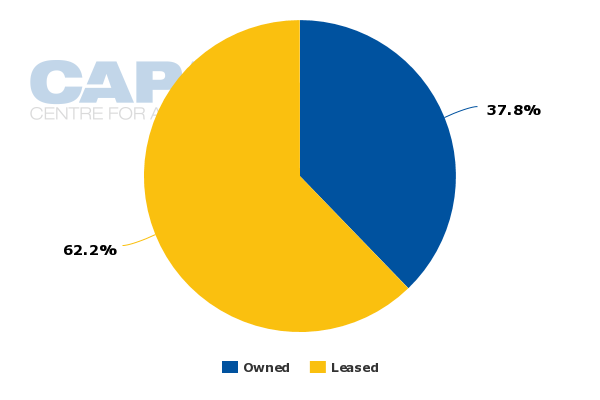 Spring Airlines owned vs leased for aircraft in service: 10-Sep-2015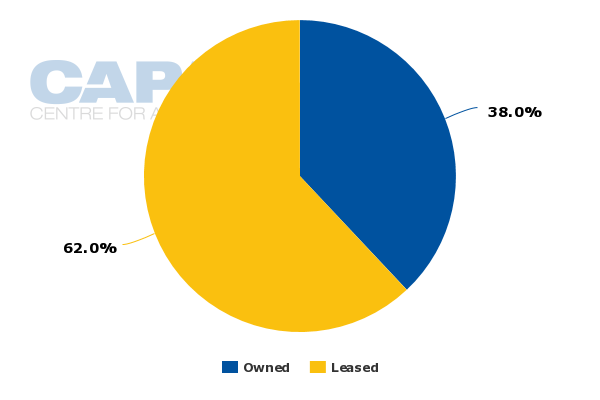 For Part 2 of this report, please click here: Foreign acquisitions by Chinese airlines are already an established strategy,