CAPA's Airline and Airport Strategy Summit. Australia's biggest ever, Sydney, 6-8 August
Analysis
Over 500 attendees are expected at CAPA's second annual Australia Pacific Aviation Summit at the Sheraton on the Park, Sydney, on 6-8 August 2014. Bringing together the decision-makers from the South Pacific region's leading airlines, airports, travel and tourism sectors, the CAPA Summit will also feature many international guests.
The Summit will provide unique insights into the airline, airport and corporate travel outlook for the South Pacific region in 2014/15 and provide a platform for unrivalled networking and business development activity.
The 3-day Summit will feature dozens of high level speakers and panelists, with over 40 airlines attending.
Air Canada, Director of International Sales, Virgilio Russi
Air New Zealand, David Mackrell, Deputy CFO
Air New Zealand, Richard Thomson, GM Networks
AirAsia, Stephen Dickson, Group Head, Ground & Inflight Operations
Airbiz, Greg Fordham, CEO
Aircalin, Didier Tappero, CEO
Areka Consulting, Mike Mannix, Partner
Association of Corporate Travel Executives (ACTE), Andrew Kelly, Regional Director – Australasia
Australian Customs and Border Protection Service, Michael Pezzullo, Chief Executive Officer
Australian Department of Infrastructure and Transport, Mike Mrdak, Secretary
Australian Department of Infrastructure and Transport, Stephen Borthwick, General Manager Aviation Industry Policy
Board of Airline Representatives of Australia, Barry Abrams, Executive Director
Boston Consulting Group, Ross Love, Senior Partner & Managing Director Australia/New Zealand
BP Australia, Karina Harris, Regional Head of Indirect Procurement Asia Pacific
Brisbane Airport Corporation Pty Ltd, Roel Hellemons, General Manager Strategy Planning & Development
CAPA – Centre for Aviation, Peter Harbison, Executive Chairman
Citilink, Arif Wibowo, CEO
CWT Solutions Group, Asia Pacific, Mike Orchard, Senior Director
eBay Enterprise, Darren Fifield, Regional General Manager, Asia-Pacific
EDIfly, Richard Stokes, CEO
Egencia, Kyle Davis, Managing Director Asia Pacific
Etihad Airways, James Hogan, President & CEO
FCm Travel Solutions Australia, James Kavanagh, General Manager
FCm Travel Solutions, Rob Dell, Head of Sales
Fiji Airways, Stefan Pichler, CEO
Flight Centre, Graham Turner, CEO
Foster+Partners, Antoinette Nassopoulos Erickson, Partner
Hastings, Matt Lorback, Associate Director
Hawaiian Airlines, Mark Dunkerley, President & CEO
Heidrick & Struggles, Con Korfiatis, Partner
HRL Morrison & Co, Steven Fitzgerald, Executive Director
IATA, Conrad Clifford, Regional Vice President Asia Pacific
Indonesia AirAsia, Ridzki Kramadibrata, chief operating officer
Jetstar, Jayne Hrdlicka, CEO
Melbourne Airport, Bryan Thompson GM Strategy Planning & Development
Nawal Taneja, Published Author
New Zealand Customs Service, Comptroller of Customs, Carolyn Tremain
Nexus Point Travel, James Highsted, General Manager
NokAir, Patee Sarasin, CEO
O business, Oliver Tams, Founder,
Our Airline, Geoff Bowmaker, CEO
Qantas, Gareth Evans, CFO
Qantas Regional Airlines Group, John Gissing, Executive Manager
Regional Express (Rex), Garry Filmer, COO
Rome2Rio, Rod Cuthbert, CEO
Royal Brunei Airlines, Karam Chand, Chief Commercial and Planning Officer
SITA, Jay Youlten, Regional Director, Australia, New Zealand & South Pacific
Sky News Australia, David Speers, Political Editor
SNP Security, Tom Roche, Managing Director
Solomon Airlines CEO, Captain Ron Sumsum
South African Airways, Barry Parsons, Chief Strategy Officer
Star Alliance – Speaker TBC
Sydney Airport, Kerrie Mather, CEO
Sydney Airport, Shelley Roberts, Executive Director Aviation Services
Tigerair Australia, CEO, Rob Sharp
Tourism & Transport Forum (TTF), Bruce Baird, Chairman
Tourism Australia, Geoff Dixon, Chairman
Tourism Australia, John O'Sullivan, CEO*
Tourism Futures International, Bob Cain, Managing Director
Travel Innovation Partners, Martin Warner, Partner
Traveledge, Sue Hollis, Joint Managing Director
Travelport – Speakers TBC
Twitter, Karen Stocks, Managing Director Australia
United, Scott Wilson, Vice President Merchandising and eCommerce
University of NSW, Professor Warren Mundy
Virgin Australia, Gary Hammes, Chief Operating Officer
Webjet, Shelley Beasley, COO
Some 40+ airlines will be in attendance, featuring Keynote Addresses from Qantas, Virgin Australia, Air New Zealand, Etihad Airways, Royal Brunei Airlines, Hawaiian Airlines, Fiji Airways and United.
Discussion topics will include:
Foreign LCCs and the Australian tourism growth opportunity;
How Australia can optimise its share of international tourism by 2020;
Getting the policy settings right for international airline expansion;
South Pacific aviation strategies and the outlook for a diverse region;
How the changing US airline landscape will affect airlines in Asia. Consolidation and its impact;
The passenger is going mobile and social – implications for airlines, airports and travel;
The e-Airline: What's driving the e-commerce, merchandising and retailing revolution?;
And LIVE on SkyNews: THE GREAT DEBATE: Sydney's second airport, hosted by David Speers, Political Editor, Sky News.
Registrations now open!
Registrations for the Australia Pacific Aviation Summit (6-8 August 2014, Sydney) are now open.
Ultra Early Bird rates are available until 30 June 2014!
Click here for full details
CAPA expects some 500 attendees across the three-day Summit, from:
Airlines (executive, marketing/sales, IT/Distribution, network/planning departments);
Airports – hubs, international, domestic, regional;
Airline suppliers (IT, revenue and cost systems, GDS, consultants, legal, finance and leasing, catering, OEMs, payment solutions, insurance);
Airport suppliers (IT, baggage systems, consultants, legal, investors, catering, duty free, retail, ground handlers, airport equipment suppliers, outdoor advertising);
Government bureaus;
Tourism bodies and associations;
Related supplier segments: Hotel, Car Hire, Insurance.
Dedicated days on Airport Innovation and Corporate Travel Innovation
The Summit will also feature dedicated Streams (on 6 August) on:
Corporate Travel Innovation – the outlook for corporate travel markets, latest technologies for the sector and an over-riding focus on air procurement.
Who will attend?: Approximately 80-100+ corporate buyers to be in attendance – and their suppliers (TMCs, consultants, IT, GDS, Back/Front office systems), OTAs, HBAs.
Airport Innovation – the latest on 'hard' and 'soft' infrastructure, the airport investment environment and domestic/international outlook for airports.
Who will attend?: The major Australian/NZ first and second tier airports and their suppliers (IT and baggage systems suppliers, architects and airport planners, ground handlers, catering and duty free suppliers), government, tourism bodies, as well as airlines.
With thanks to our Summit Partners and Sponsors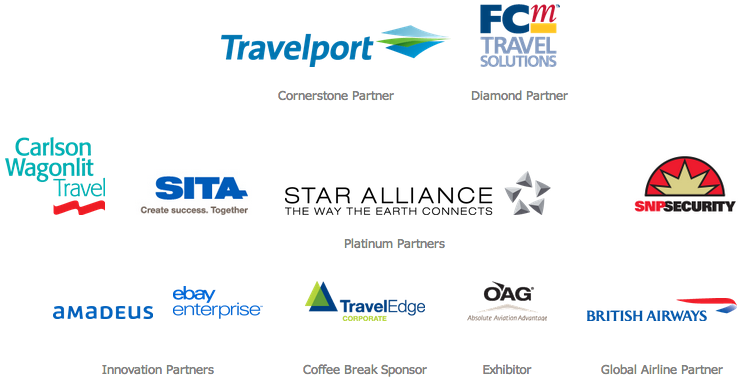 Sponsorship Information
For further information about sponsoring this event, please contact Derek Sadubin, COO, CAPA.
Registrations now open!
Registrations for the Australia Pacific Aviation Summit (6-8 August 2014, Sydney) are now open.
Ultra Early Bird rates are available until 30 June 2014!
Click here for full details