Asia Pacific airport investment outlook 2011: new CAPA report
Analysis
Although the downturn in both passenger traffic and cargo volume from late 2007 led to a slowing of airport investment globally there have been signs latterly of renewed interest in new infrastructure investment. The Asia Pacific region is leading the world out of recession in respect of air transport related activity. Growth – both passenger and cargo – is expected to be at least two percentage points higher than the global average in 2010 and 2011, hastening demand for the infrastructure required to handle it.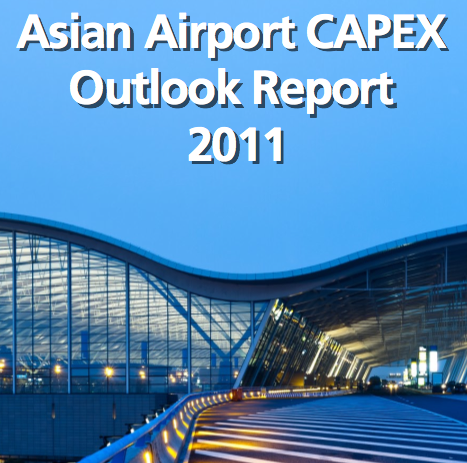 In August 2010 the Association of Southeast Asian Nations (ASEAN) 10 member states and six non-ASEAN countries approved a USD290 billion plan to develop infrastructure in the Asia Pacific region, covering ASEAN, China and India. The plan covers approximately 700 airport, railway, seaport, energy, telecommunications and other infrastructure development projects, and will ''contribute to Asian economic development", according to the Japanese Economy, Trade and Industry Minister.
Much of the airport development in the Asia Pacific region is still taking place in China and India, though there are notable projects in Vietnam, the Philippines and Indonesia with private sector participation being sought in all three countries.
But as a new CAPA report points out, airports in countries such as Afghanistan, Azerbaijan, Bangladesh, Cambodia, Laos, Iraq, Nepal, Pakistan, the Philippines, Sri Lanka, Tajikistan, Thailand, and Turkmenistan, together with islands in the Pacific Ocean, are all set to benefit from the resurgence in confidence. What's more, interest is growing in building low cost terminals across the region and airport city developments are poised to flourish.
Airport Capex Report Asia 2011 is a 10,000-word tabular report researched by David Bentley, Editor of CAPA's Airport Investor Monthly and principal author of previous CAPA reports on airport privatisation and low cost airports & terminals.
It is particularly appropriate to construction and supporting supply chain companies, architects, public and private sector investors, airport suppliers, retail and food & beverage companies and airlines and is priced at USD195.
Access the new CAPA report, Airport Capex Report Asia 2011