In search of a viable airline revenue model. Michael E. Levine writes exclusively for Airline Leader
Press Release
Airline Leader, the magazine for airline leadership, features an absorbing analysis from deregulation pioneer and former senior executive, Michael E. Levine, on the future of the airline business. According to Mr Levine, "At this moment we are just emerging from an unparalleled convergence of short-term stress and long-term evolution. The stress has eased somewhat, but the pressures to evolve continue unabated."
Michael E. Levine writes: "In this environment, the search for viable revenue models has become critical in the OECD markets and is driving unprecedented structural change. The spectacular reduction in demand and the inevitable further reduction in capacity that accompanied it urgently raised questions of industry consolidation. It has also driven the search for promising new business models such as LCCs and quasi-charters.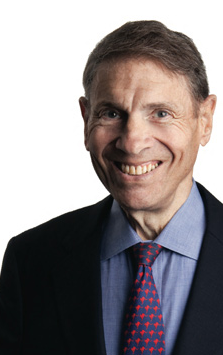 "The search for viable business models is an important part of the explanation for the emergence of very large networks supported by global alliances … This has promoted network coordination (the ultimate in which is consolidation) that has created and exacerbated competition concerns. It has also created a scramble for participation, including a game of musical chairs as airlines merge and switch affiliations and alliances change.
He describes the "keys to a sustainable airline model", namely:
Size confers advantages and disadvantages. Networks can be an effective way to combine flows and economise on marketing costs, but they come with vulnerabilities to labour, operational and political problems. Structures that leave the "factory" more fragmented while the marketing side of the business is integrated may have advantages.
LCCs can be successful, but they face major challenges in growth. A large LCC tends to be more vulnerable to labour cost pressures and must also compromise its commitment to point-to-point service to grow past the limits that route density places on those airlines.
In a sort of "Back to the Future" way, passenger obsession with low vacation fares and willingness to sacrifice frequency and regularity of schedule means that leisure and resort markets can offer opportunities for specialist airlines to maintain low costs while confronting route density issues, much as IT airlines discovered in Europe before deregulation and are discovering again.
No airline model can be successful that doesn't find a viable solution to the route density challenge.
The fact that there are few production economies of scale means that size is not everything, indeed not even necessary. An airline that solves the marketing and route density issue can have costs as low, and usually lower, than any mega-network.
The soft copy is available free for download from the Airline Leader website.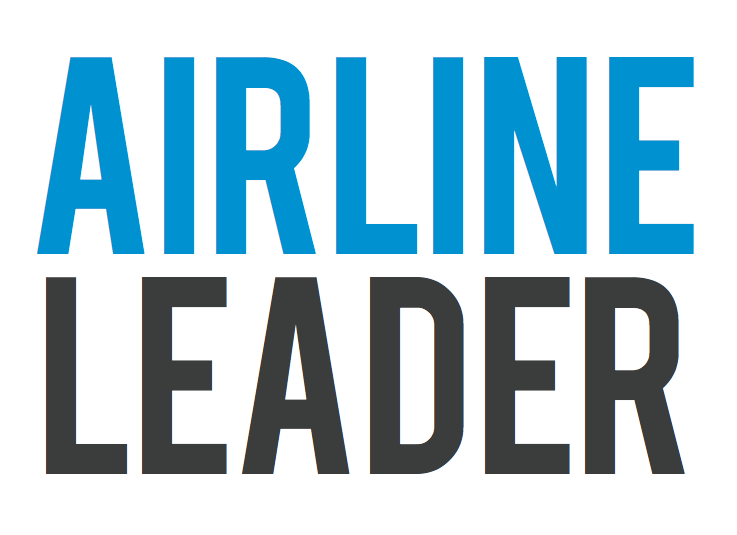 The latest edition of Airline Leader also features the second of a four-part series on women in aviation, which examines the typical roles occupied by women across the world's airlines.
According to the study, "Accumulating the main factors that appear to militate against female progression through the ranks, the main three appear to be:
The industry is historically oriented around engineering and flying operations, areas which tended to be highly male dominated – the "boysy" industry we noted in part one of this report;
Airlines are highly complex and specialised companies, which lend themselves to nearly-unavoidable silos or pipelines. For various reasons, horizontal mobility across these silos has perhaps been easier for men, while women tend to establish in a specialist niche; and
The usually heavy travel workload, both day-to-day and in international postings necessary to gain wide corporate experience, possibly creates a difficult environment for women to be upwardly mobile.
The report notes: "For the CEO role, the importance of comprehensive experience across the various 'silos' is both generally useful - and sometimes essential. A leader who can empathise with the various decision makers in each silo of the composite airline activity is perhaps better equipped to make judgments, such as when the network planning and the marketing departments are at loggerheads."
For editors
Michael E. Levine is a former senior airline executive and government official and deregulation pioneer. He previously served at Continental and Northwest as an executive vice president and was president and CEO of New York Air, guiding that post-deregulation airline to its first profit. Mr Levine is now Distinguished Research Scholar and senior lecturer at New York University School of Law. He was named among the ten most influential pioneers in the history of commercial aviation by Airfinance Journal.
---------------
Airline Leader is a new high quality, full colour, 64-page monthly magazine that covers global aviation management issues. It provides cutting-edge feature stories and analysis, the latest financial and traffic reports, reports on regional events, exclusives from industry thought leaders and interviews with leading CEOs.
The hard copy of the magazine is exclusively distributed to more than 2,000 C-level executives from airlines, airports, aviation suppliers, government bodies and industry associations and is viewed online by an estimated 25,000 more industry leaders at www.airlineleader.com