CAPA unveils new Global Partnership Programme
Press Release
CAPA - Centre for Aviation, the leading provider of market intelligence in aviation, is unveiling a new program to help aviation companies leverage CAPA's high quality content and industry engagement and grow the bottom line. The CAPA Global Partnership Programme is for companies that want to shape the global aviation agenda while growing their business.

"There are new ways of doing business in aviation, and our content and events are at the forefront of how the industry interacts for business gain," said CAPA Executive Chairman Peter Harbison. "The Global Partnership Programme is an opportunity for intelligent companies to work with us strategically to build their bottom line."
CAPA Global Partnerships allow companies to better integrate our thinking and research into your programmes through:
Participating actively at CAPA's Global Leaders' Summits & Events;
Global access to CAPA's news, data and industry insights;
Access to CAPA's analysts for strategy sessions from our specialists, such as Executive Briefings and production of bespoke research;
Placement of branding, white papers or banners on CAPA's online and print advertising platforms.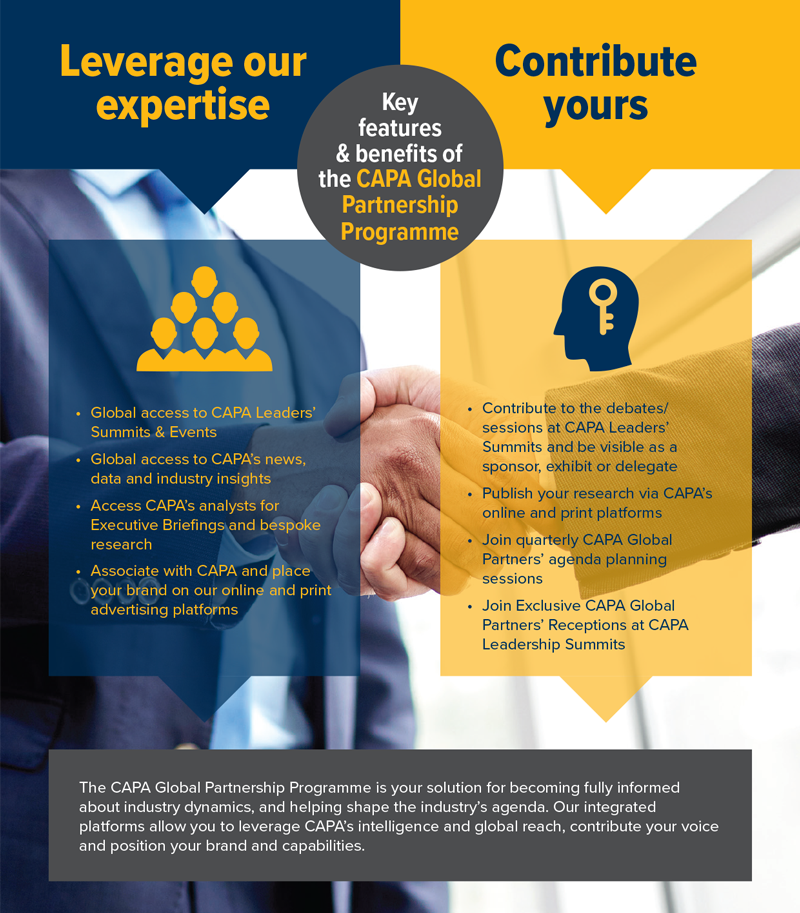 CAPA, with more than 300 executive level speakers and attendees at CAPA events and reaching more than 350,000 unique website visitors each month, has become a highly influential aviation group.
The Sydney-based organisation provides market intelligence, analysis, reports and data on commercial aviation and travel to support strategic decision making, and also organises 10+ major events annually throughout the world.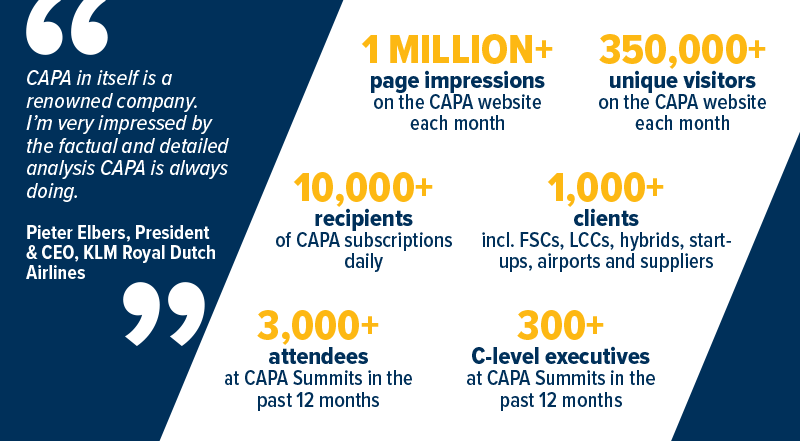 "Intelligent companies know how to leverage business relationships and unlock their value," Mr Harbison said. "The CAPA Global Partnership Programme allows us to work with you to target not only the information needed to succeed but to plan geographically where your business needs to grow most."

From CAPA's 400+ customised daily news briefs to its online treasure trove of data and analytics, CAPA has the depth of intelligence an organisation needs in commercial aviation and travel. Established in 1990, CAPA has become the leading provider of aviation industry intelligence.

CAPA Global Partnership is a bespoke programme to reach your target audience and to provide the best market intelligence to the right people within your organisation.

"Join us as we shape the global aviation agenda together," said Mr Harbison. "Engage with your customers and potential customers, invest in the education of your team and expand your profile and brand."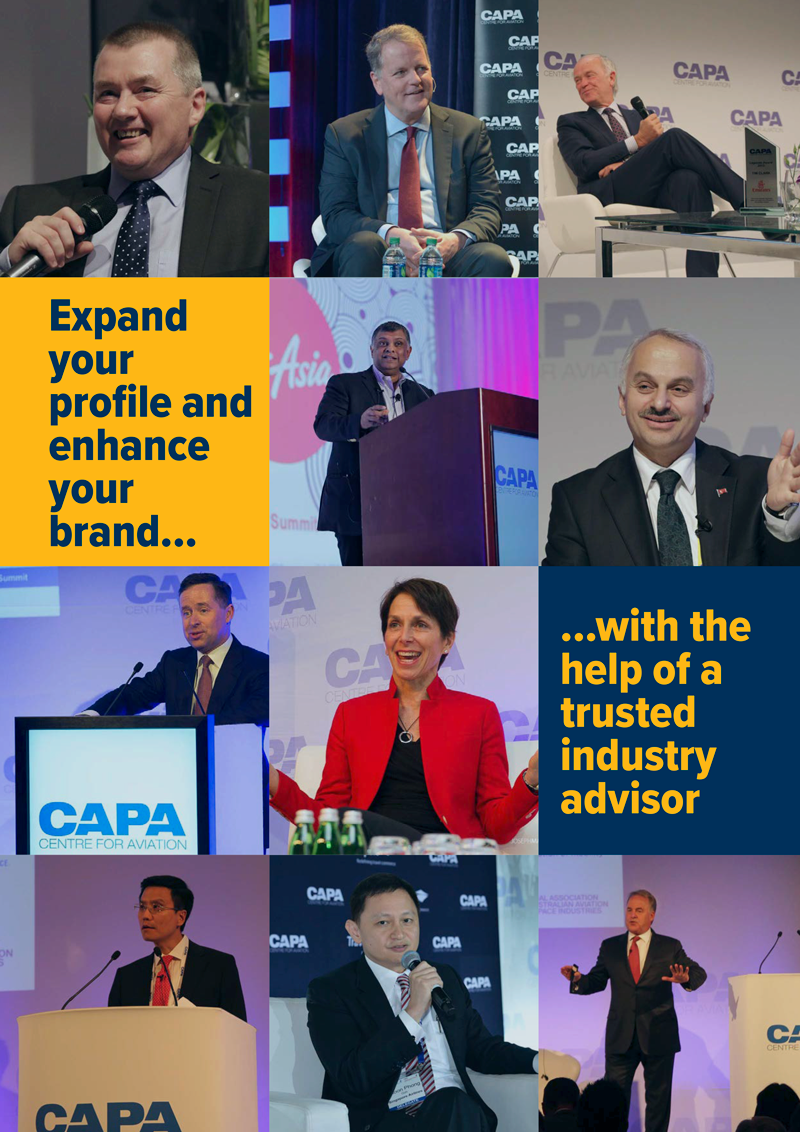 For a tailored approach to your business, contact Derek Sadubin at ds@centreforaviation.com

For more information about the CAPA Global Partnerships Programme and to download a presentation please visit centreforaviation.com/partnerships
Visit capaevents.com for more information about upcoming CAPA Summits.